The world's first premium leisure airline, BeOnd, has launched flight operations to the Maldives.
The Maldives-based SIMDI Company Private Limited and the United Arab Emirates (UAE)-based investment firm Arabesque partnered to launch the world's first luxury airline for leisure travel, BeOnd. The inaugural flight arrived in the Maldives and was welcomed at a special ceremony held at Velana International Airport (VIA).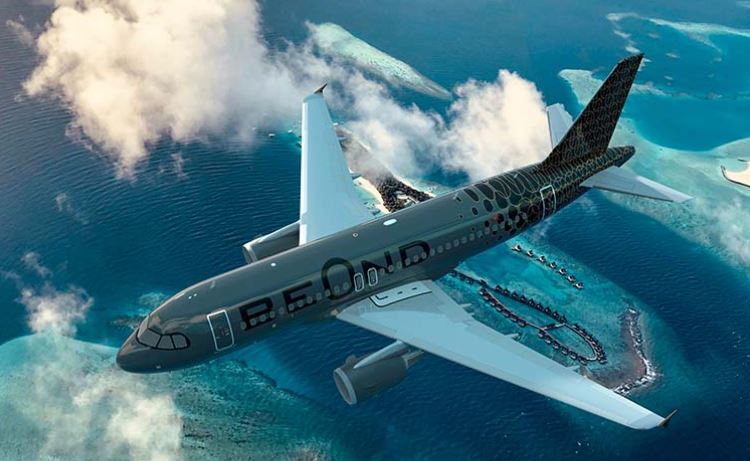 BeOnd Airlines is set to embark on its scheduled flights starting in November. The inaugural flights include Riyadh on November 9, Munich on November 15, and Zurich on November 17, all bound for the Maldives. Tickets for these flights are already available for purchase. The airline is introducing flights to Middle Eastern destinations with prices starting at USD2,000 and European routes starting at USD4,000.
Advertisement
Speaking to reporters, the Chief Executive Officer (CEO) of BeOnd Tero Taskila conveyed that the recruitment process would prioritise Maldivian candidates. He also said the airline anticipates hiring 1,600 employees over the next five years, including both domestic and international staff.
Meanwhile, the Chief Executive Officer (CEO) of SIMDI Company Dr. Mariyam Shakeela affirmed the commitment to maximise the employment of Maldivians. She expressed the goal of having 50% of the workforce comprised of Maldivian employees.
Advertisement