DEPARTURE & ARRIVAL SERVICE
We are providing Airport Concierge service to all the Passengers who require our service at any level. Our Experienced concierge team is available to assist the clients!
We make sure that our clients are assisted through the airport at every step. The airport personal concierge will be waiting to assist you with the movement when you arrive at the airport terminal exit gate.
Airport concierge service offers discreet, private, and personal service for all our clients including VIPs. You can rely on the service to assist you with arrival and departure service, making your journey as smooth as possible. A hassle-free airport.
You will be assisted with all aspects of the arrival process, and a personal concierge will be waiting at airport for you to assist you.
Variety of options can be tailored for any passenger – business executives, travelers with a small children, senior citizens, and those simply need to enhance their airport experience.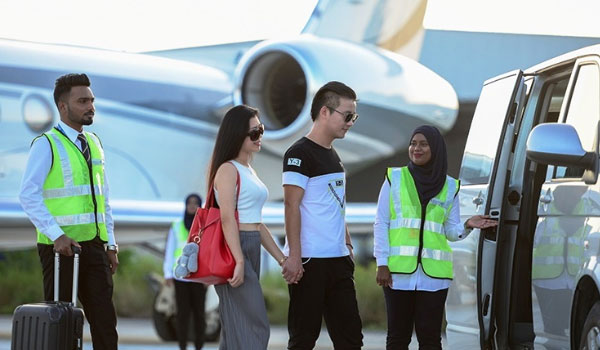 Direct assistance from Terminal Gate to Jetty (arrival guest) Jetty to departure Terminal gate (departure guest) 
Assist for Baggage carrying/baggage chandelling
Connecting Flight support/flight monitoring
Assistance during flight delay or cancellation
Transportation arrangements
Personal shopping arrangements at the city
Meet/greet the guest with flower or customized gifts
Private meeting arrangements
Business meeting arrangements including printing, photography, and video
OUR RATES - REASONABLE, PERSONALIZED & CUSTOMIZED
Our rates are specific to the needs of each client, large or small. It is our mission to ensure client receive outstanding service at competitive rate.
Please inquire for more details: