In a splendid triumph for luxury hospitality, Cocoon Maldives by The Cocoon Collection has secured the Gold Award for 'South Asia's Leading Designer Hotel/Resort' at the prestigious South Asian Travel Awards. This accolade not only marks a significant milestone for Cocoon Maldives but also highlights the dedication of its exceptional team and the unwavering support of its discerning guests.
Celebrating Collective Excellence:
The management of Cocoon Maldives expressed their gratitude, attributing the success to the incredible team and the unwavering support of their beloved guests. "Thanks to our incredible team and the great support of our beloved guests, this goal is a celebration of our collective efforts. A heartfelt thank you to everyone who voted for us!" said the resort management.
Advertisement
Nestled in Luxury, Embraced by Nature:
Cocoon Maldives, situated in the picturesque Lhaviyani Atoll, is a masterpiece that seamlessly weaves contemporary design into the fabric of the Maldivian paradise. The resort stands as a testament to The Cocoon Collection's commitment to crafting immersive and unforgettable experiences. Its over water villas, white sandy beaches, and azure waters create an enchanting ambiance, offering guests an escape into luxury and tranquility.
An Architectural Marvel:
The Gold Award for 'South Asia's Leading Designer Hotel/Resort' recognizes Cocoon Maldives' prowess in innovative and sophisticated design. The resort's architecture effortlessly blends modern aesthetics with the natural beauty of its surroundings, setting a new standard for excellence in the industry.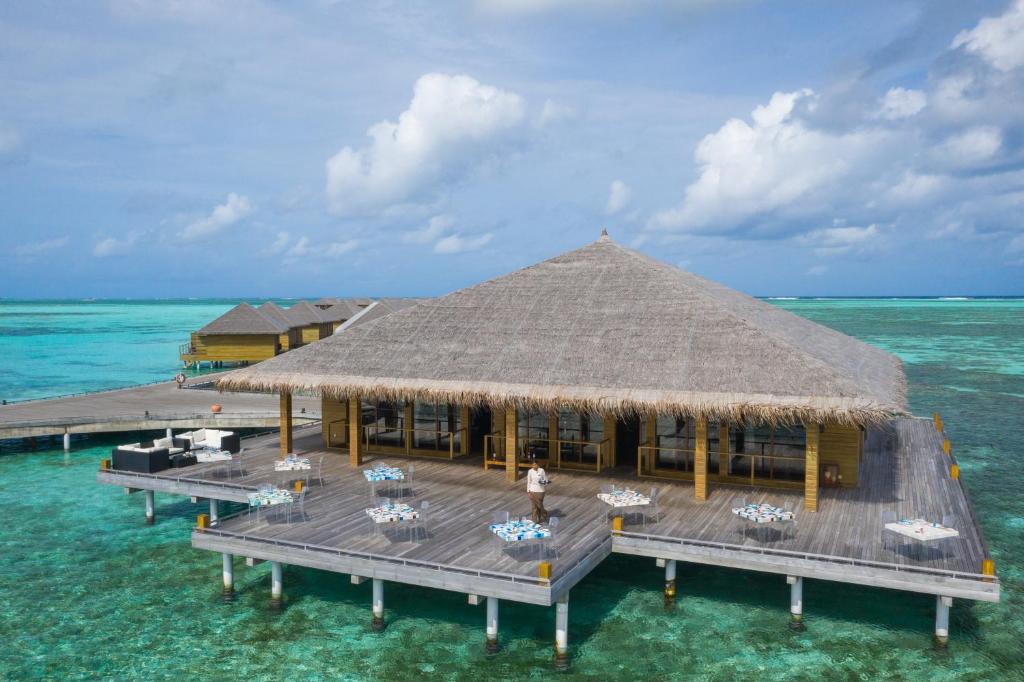 Cocoon Maldives; A Destination Beyond Imagination:
The resort's success at the South Asian Travel Awards solidifies its position as a top-tier destination for luxury travelers seeking an extraordinary escape. Cocoon Maldives continues to redefine the boundaries of hospitality, providing guests with an unparalleled experience that seamlessly combines opulence and natural splendor.
As Cocoon Maldives basks in the glory of this prestigious accolade, it stands poised to continue captivating the hearts of travelers worldwide, inviting them to indulge in a world where design, luxury, and nature converge to create an unforgettable haven in the heart of the Indian Ocean.
Advertisement