Maldives, a picturesque nation comprised of over 1,000 islands sprawling across 90,000 square kilometers, is renowned for its luxurious resorts, stunning coastal beauty, and crystal-clear waters. While it easily entices travelers with its private island paradises, there are certain limitations, such as limited dining options and insufficient opportunities to explore the country's history and environmental challenges. This is where CROSSROADS Maldives comes into play, offering a distinctive and comprehensive experience.
Easy Access and a World of Choices Getting to CROSSROADS Maldives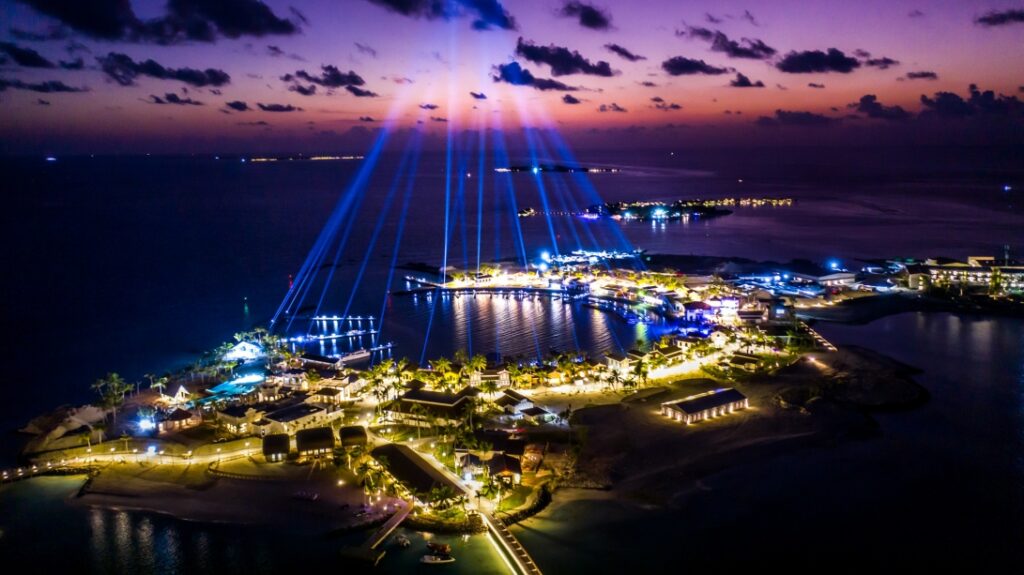 A short 15-minute air-conditioned speedboat ride from Velana International Airport in the capital city of Male is all it takes to reach CROSSROADS. As you approach, a picturesque 30-berth marina greets you, often featuring magnificent superyachts. From here, electric buggies transport guests to one of two exceptional resorts, SAii Lagoon Maldives, Curio Collection by Hilton, or the Hard Rock Hotel Maldives, each occupying its own unique island, seamlessly connected by charming narrow bridges. Day visitors have the option to visit the SAii Beach Club, offering a private beach and various dining choices.
Advertisement
Cultural and Educational Insights Uncovering the Rich History of the Maldives
Beyond the enchanting beaches and azure waters, CROSSROADS aims to provide visitors with a deeper understanding of the Maldives. At the Maldives Discovery Center, located near the marina, a journey unfolds, offering insights into the country's culture, history, and contemporary environmental challenges through interactive displays. Mohamed Firash, CROSSROADS Maldives' marketing and communications manager, highlights the importance of reconnecting tourists with the rich heritage of the Maldives.
Culinary Adventures Exploring the World of Maldivian Cuisine
CROSSROADS takes the Maldives' historical role as a significant trading crossroads and weaves it into the culinary experience. Kalhu Odi, a fine dining restaurant exclusively dedicated to Maldivian cuisine, stands as a culinary masterpiece, offering an array of dishes that celebrate the nation's culinary diversity. While other resorts offer a taste of local cuisine, Kalhu Odi takes it to the next level, offering an exceptional gastronomic journey.
A Gastronomic Feast Delighting Your Palate at CROSSROADS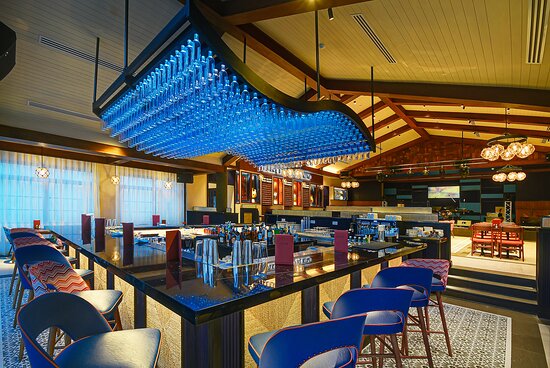 The culinary offerings at CROSSROADS are diverse and enticing. Options include the famous Ministry of Crab from Sri Lanka, the iconic Hard Rock Café, the Japanese delights of Nihonbashi Blue, Indian flavors at Kebab and Kurry, and Chinese cuisine at Jiao Wu. For those craving Thai cuisine, Kinkao serves up delectable dishes.
Conservation and Marine Education Preserving the Maldives' Natural Treasures
CROSSROADS Maldives, like other resorts in the region, offers a range of water sports activities, including paddleboarding, JetSkiing, scuba diving, and snorkeling. Adjacent to the water sports center lies the Marine Discovery Centre, an educational hub dedicated to sustainability and marine conservation. Here, guests can actively participate in the preservation of coral reefs through an on-site coral propagation nursery.
Balancing Tourism and Sustainability The Maldives' Quest for Environmental Preservation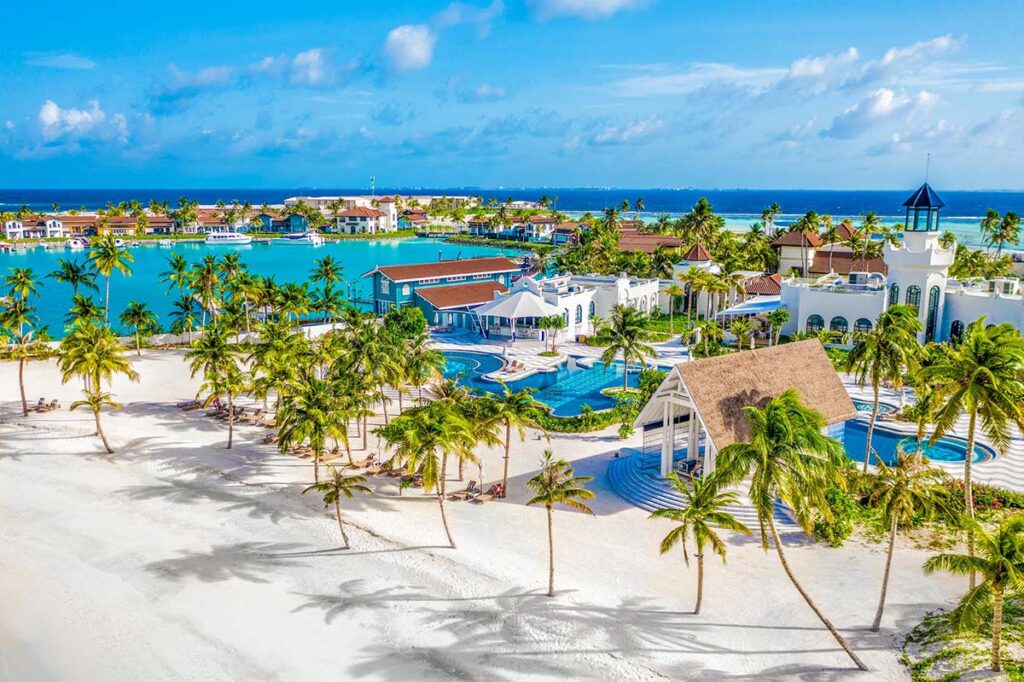 Tourism plays a pivotal role in the Maldives' economy, accounting for two-thirds of the nation's GDP, both directly and indirectly. Striking a balance between welcoming tourists and preserving natural resources remains a significant challenge. In line with its commitment to environmental preservation, CROSSROADS Maldives recently earned its Green Globe Certification (GGC) after a rigorous sustainability audit.
An Island Haven for All Welcoming Locals and Travelers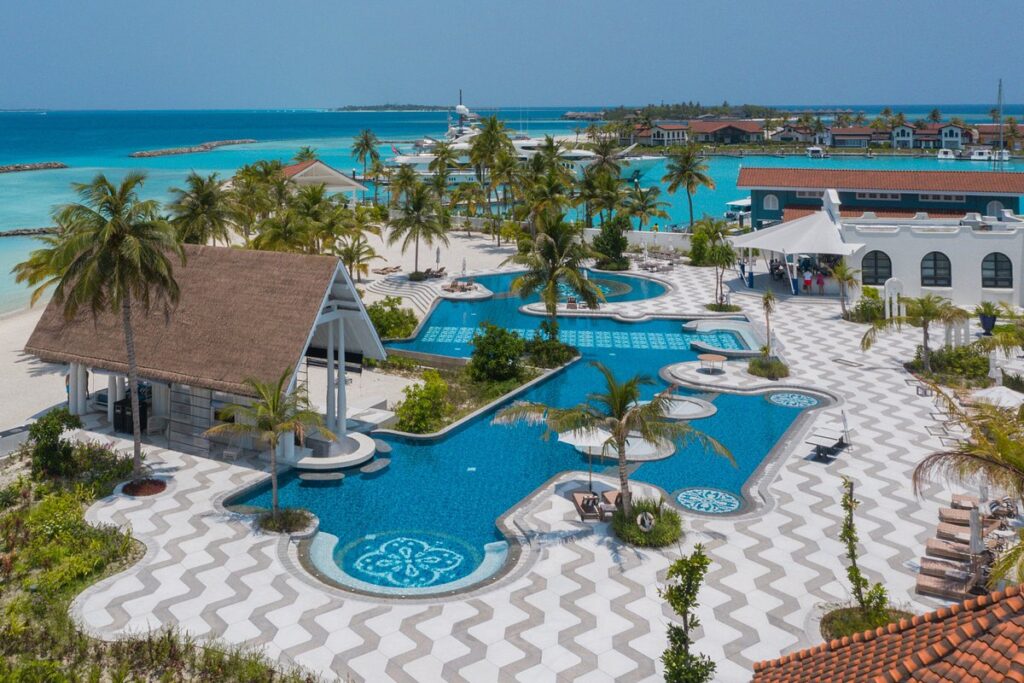 CROSSROADS Maldives is not just a destination for international tourists but also extends its warm welcome to local Maldivians, offering an escape from the city's congestion. Unlike most private resorts, CROSSROADS allows locals to experience its facilities and dining options without requiring an overnight stay, providing a sanctuary for families and individuals to enjoy.
A Vision Beyond Luxury A Model for Sustainable Practices
CROSSROADS Maldives is more than a tourist destination; it's a bridge between luxury and culture, a model for sustainable practices, and a haven for both international travelers and the local population. It ensures that the beauty and traditions of the Maldives are preserved for generations to come.
Advertisement