In a thrilling showcase of aviation prowess, the Dubai Airshow 2023 has become the stage for groundbreaking announcements, with Turkish Airlines seizing the spotlight. The airline has set its sights on acquiring a staggering 355 Airbus jets, marking a significant move that could reshape the dynamics of the aviation industry.
The excitement unfolded on Saturday when the state-run Anadolu news agency broke the news that Turkish Airlines (THY) was in talks with Airbus for this substantial commercial aircraft order. Airbus, confirming the agreement in principle, stated, "We are ratifying this agreement and will communicate in the coming days." The revelation sparked anticipation and curiosity about the details of this monumental deal.
This move by Turkish Airlines is indeed a bold one, making waves right in the backyard of Gulf rivals. The prospect of such a massive order has sent ripples through the industry, with experts eagerly awaiting the unfolding developments.
Advertisement
As the aviation drama continues, another player enters the scene – Riyadh Air from Saudi Arabia. In its pursuit of becoming a major aviation hub, Riyadh Air is currently in talks with plane makers to secure an order for narrow-body jets. This ambitious move positions Saudi Arabia as a contender in the competitive airspace, challenging the established dominance of hubs like Dubai and Qatar's Doha.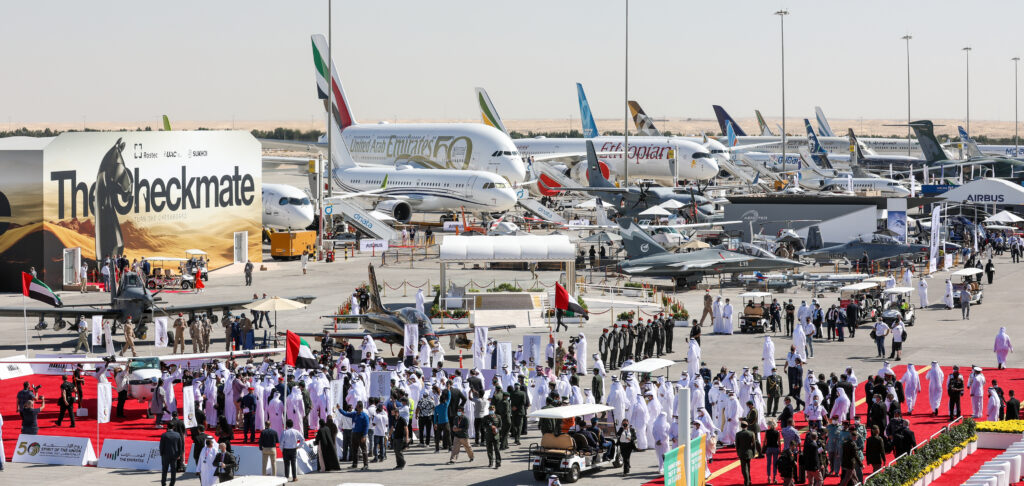 The Dubai Airshow, traditionally a platform for major announcements by regional giants like Emirates, now witnesses a broader spectrum of competition and ambition. The aviation landscape in the Middle East is evolving, and the show serves as a battleground for airlines to assert their positions and aspirations.
However, this year's airshow is not without its challenges. Against the backdrop of the Israel-Hamas war in Gaza, demand for weapons is on the rise, impacting airspace and flight routes. Travel analysis firm ForwardKeys reported a global decline in flight bookings since October 7, including a significant 26% slump in bookings to the Middle East.
Daniel Silke, Director of Cape Town-based Political Futures Consultancy, noted, "There's enough statistical evidence, at least in the short term, to show that there's been a substantial drop in ticket sales into the region." The war in Gaza adds another layer to the complexities faced by airlines and aviation companies participating in the show.
While geopolitical challenges loom large, the Dubai Airshow remains a crucial arena for airlines to showcase their resilience and ambition. The clash of titans like Turkish Airlines and the emergence of contenders like Riyadh Air paint a dynamic picture of the evolving aviation landscape in the Middle East. As the show progresses, the world watches closely, anticipating more groundbreaking announcements and strategic moves in the realm of aviation.
Advertisement